We love being a business based in Cobb and if you love us, we'd greatly appreciate your vote in the 2021 Cobb Life Magazine Best of Cobb contest. Nominations for the 2021 Best of Cobb are open now and run through Oct. 30. Voting for those with the most nominations will begin Dec. 26 and run through Jan. 22.
2020 has brought small business owners many challenges, but thanks to your support, Stone Creek Landscaping had made it through. We could not have done that without our loyal customers. So, if we are your favorite Lawn Care Service we would love a nomination vote from you. The more nominations we receive, the better our chances of appearing in the actual voting in December.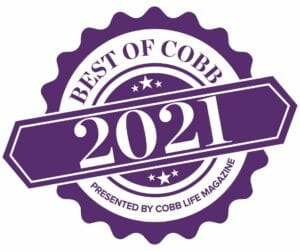 Voting is very simple, just click here and type in our name, Stone Creek Landscaping for the Best Lawn Care. You can vote every day so please vote as many times possible. Only those with the most nominations at the end of the nomination period will be eligible for votes during the voting period. The winners will be announced in the April issue of Cobb Life Magazine.
Stone Creek Landscaping is based in Marietta is a full service landscaping company. We are honored to help your property reach the highest visual potential. We offer lawn maintenance, landscape architecture design, planting and hardscaping by highly trained landscapers. With more than 33 years of experience in the landscaping business, Stone Creek Landscaping serves commercial and residential clients in the greater Atlanta area.