Can you believe November will be here Sunday? What has felt like the year that would never end, will soon be coming to a close. And as the winter months approach it is time to prepare your yard and garden. Below are some tips from SouthernLiving.com to help prepare your yard.
November Checklist
Compost―Cleaning up the garden will yield plenty of fallen leaves and plant debris for compost. In an out-of-the-way corner of the garden, mix green and dry materials with a shovelful of soil and an optional handful of fertilizer (any kind except a weed-and-feed product). Sprinkle with water weekly if there is no rain. You'll have compost by spring, sooner if you turn the pile.
Lawns―Fertilize tall fescue and other cool-season lawns in the Middle and Upper South with a quality lawn fertilizer, such as 30-2-4 or 29-3-4, that contains timed-release nitrogen to prevent burn. It will continuously feed your lawn until time for a spring feeding.
By late fall, your Bermudagrass has entered its winter slumber. Apply a winter fertilizer to deliver one last dose of nutrients for the next few months.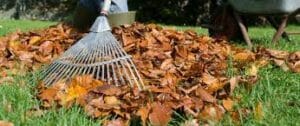 Don't have the time to prepare your yard for November? Call the professionals at Stone Creek Landscaping. Stone Creek is your complete landscape solution regardless of your property's current condition. Whether you're looking for maintenance, design and install, or just a splash of seasonal color, our skilled and professional crews are here to help.
Our landscape services include:
Lawn Maintenance
Landscape Maintenance
Lawn Fertilization
Irrigation
Clean up Work
Tree Service
Landscaping Drainage
Planting and Mulch