Happy New Year and welcome to January! With the new year comes new lawn needs and today we are here to share some of the most important items you should focus on this month.
January
Keep mower blades sharp and lawn tools ready. Spring comes early in southern zones.
Neaten dormant, far-south lawns with midwinter edging and a trim.
Take annual soil samples in any trouble areas. Soil must be thawed and relatively dry. Test other lawn areas at three- to four-year intervals.
Turf―A dry winter day is a good time to mow a dormant, warm-season lawn. This grooms the lawn and removes fallen leaves and pine needles. It also allows you to inspect your yard for winter weeds. Control them by spraying when the weather warms in spring.
Planting―This is a good time to plant new shrubs and trees. Evaluate your landscape, remove unattractive plants, and replace them with others that you prefer.
If you planted a winter grass back in September to keep your lawn green in the winter months, mow, fertilize, water, and maintain accordingly throughout the cold season to keep your yard the envy of the neighborhood.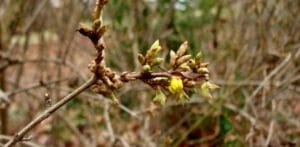 Stone Creek Landscaping
Don't have time to take care of these items? Why not let the professionals at Stone Creek Landscaping handle all of your winter yard needs. Stone Creek is a full service landscaping company, proud to help your property reach the highest visual potential. We offer lawn maintenance, landscape architecture design, planting and hardscaping by highly trained landscapers.