Is there anything more satisfying than springtime planting? Yes, flowers are beautiful, and grass can make your yard, but we are talking about planting your vegetable garden.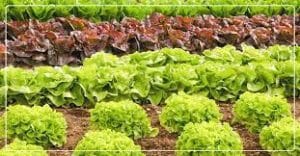 The question then becomes, what should you be planting this spring? Below is what Southern Living recommends for garden planting in the South:
What to Plant in March: Cabbage, Carrots, Collards, Kale, Lettuce, Onions, Potatoes (white), Radishes, Swiss Chard, Turnips
What to Plant in April: Pole Beans, Broccoli, Cantaloupe, Corn, Spinach, Squash (summer and winter)
"Also, if there is something specific you want to grow and don't see it on the list, look into your state's extension agency's website. There, you can find resources to help you know when to plant your vegetables."
"For other tips and helpful knowledge, read Southern Living's
guide
on starting a vegetable garden. If you're looking for an aesthetically pleasing vegetable garden, or you don't want to dedicate space in your yard to a garden plot, consider starting an
edible garden
of plants that are beautiful and functional. If you have questions, send them to the
Grumpy Gardener
!"
We are hungry just thinking about all of these great vegetables. And while we will leave the springtime planting to you, we can take care of your yard! Stone Creek Landscaping in Marietta, GA, is a full service landscape company, founded by two lifelong friends in the spring of 2003.  While working for other companies, our founders saw a void in the quality and landscaping service available to homeowners and businesses. They felt that they could fill this void by starting their own company.