Hard to believe, but here comes July and July lawn care! We are ready, but is your yard ready? Here are some tips for helping your lawn and gardens look their best this month!
July
When it comes to cutting the grass, be sure to raise the cutting height of your lawnmower. You should raise 1 to 1.5 inches to help your grass survive drought and heat. Remember tall turf shades the soil, slows evaporation, and reduces weeds.
This is also a great month to put a birdbath in your yard or relocate one. Birdbaths should be moved to a shaded spot to slow evaporation and keep water from becoming too hot. Placing the bath near a small tree or large shrub provides shelter for the birds and encourages use.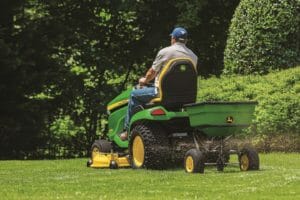 Remember July can be the hottest month in Georgia, so watering your lawn is very important. Water evaporates more quickly when it's hot. You may need to increase your watering so your grass absorbs the right amount each week. Avoid watering in the afternoons when the sun and heat are at their peak. Mornings between 4 and 10 a.m. are best. And you shouldn't water your lawn more than twice a week.
Some of the most beautiful flowers also bloom in July, so be sure to keep an eye out on your flowers. Several that will be in full bloom this month include:
Orchids
Delphinium
Lilies
Dahlias
Gardenias
Gerber Daisies
Hydrangeas
And remember if you need assistance with your July lawn care, Stone Creek Landscaping is your complete landscape solution. Whether you're looking for maintenance, design and install, or just a splash of seasonal color, our skilled and professional crews are here to help.
Our landscape services include:
Lawn Maintenance
Landscape Maintenance
Lawn Fertilization
Irrigation
Clean up Work
Tree Service
Landscaping Drainage
Planting and Mulch