As June rolls in, it's time to shift our focus to gardening and plant cultivation. Contrary to popular belief, it's not too late to embark on a blooming adventure this season. Whether you're a seasoned gardener or a beginner, there's still ample time to nurture strong, vibrant plants and enjoy a flourishing garden. Let's explore some expert tips for planting in June 2023.
Extend Your Blooms with Annual Wildflowers
If you're longing for a burst of color that lasts beyond late summer, consider planting annual wildflowers. Species such as Marigolds, Cosmos, Zinnias, and Sunflowers can still be sown during this time, resulting in a stunning display of late-season blooms. By planting now, you'll enjoy vibrant flowers well into the fall, adding a touch of beauty to your garden. AmericanMeadow.com offers invaluable insights for successful June planting.
Establish Strong Perennials and Biennials
Perennial and biennial wildflowers require a full season to establish themselves before they bloom. By planting them in June, you're providing ample time for these seeds to take root and settle in before the arrival of winter. This strategic approach ensures robust plants that will burst forth with colors and fragrances in the following spring, creating an enchanting garden spectacle.
Assess, Plan, and Design
June offers the perfect opportunity to take a leisurely stroll through your garden and assess its current state. Take note of areas that could benefit from additional height, vibrant hues, or alluring scents. If your daylilies have multiplied and grown too large, consider dividing and replanting them in the fall. Use this time to plan and introduce new plant varieties, enhancing the overall beauty and diversity of your garden.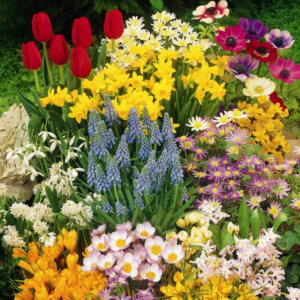 Stone Creek Landscaping: Your Expert Garden Allies
If your schedule doesn't permit you to tend to planting this month, fear not! Stone Creek Landscaping is here to assist you. Based in Marietta, GA, Stone Creek Landscaping is a full-service landscape company founded in 2003 by two lifelong friends. Recognizing a need for high-quality landscaping services, they embarked on a mission to provide exceptional care and craftsmanship to homeowners and businesses alike. Entrust your yard and planting needs to the experts at Stone Creek and watch your landscape thrive.
As we embrace June 2023, it's time to embrace the endless possibilities of late-summer planting. Whether you're captivated by the beauty of annual wildflowers or eager to establish robust perennials, this month offers a myriad of opportunities to rejuvenate your garden. Take advantage of the expert tips and guidance from American Meadows and consider the professional services of Stone Creek Landscaping to ensure a flourishing and vibrant garden throughout the season. Get your gardening gloves ready and let June be the month where your garden truly blossoms!